Perth Paving Repairs from Amedeo Properties
Damaged, cracked and faded pavements? With Amedeo Properties, the trusted new home builder and renovation specialist with 30 years in the industry, you have a reliable provider that will make your life easier.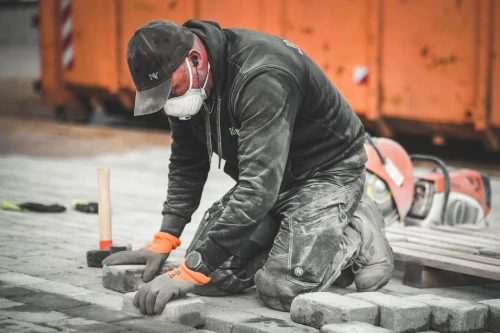 If you've been searching for excellent Perth paving contractors that you can trust, then look no further. Amedeo Properties exists to provide you with everything you need for new home building, renovations, extensions, and property maintenance. This includes driveway or brick paving repairs, which can be part of our properties that require annual checks and inspections due to high foot or vehicle traffic. Due to this sort of wear and tear, you may need to have it checked out. Here are some reasons to have your pavements repaired right away:
Chipped pavers
Broken pavers
Damaged pavers
Missing pavers
Any noticeable or jarring sight can be a reason for immediate paving repair. Whether it's chipped or missing, you will want to have these paver issues addressed to restore your home to its former glory. Apart from aesthetic purposes, broken or missing pavers can very well be cause for any accidents or injuries, so you will definitely want it checked by a professional that you can trust.
Why Choose Amedeo Properties for Paving Repairs in Perth?
As industry experts and master craftsmen, Amedeo Properties Pty Ltd offers you decades of experience and unique skills honed by wisdom. And when it comes to brick or concrete paving and driveway paving repairs, you can trust that our team delivers long lasting results.
Maintenance, as we all know, is necessary and important. However, to constantly have your pavers fixed might be a sign of something else. Amedeo Properties want to deliver a kind of service that makes it unforgettable, which is why we aim to provide proper paving repairs in Perth that last for generations. That being said, we're unlike the competition, because we offer more than paving repairs.
We collaborate with pavers all over and work with the best fit for your needs. With Amedeo Properties Pty Ltd , you also get to experience a professional and pleasant journey from start to finish. And we assure you that your driveway or personal al fresco area is going to be a new favourite spot soon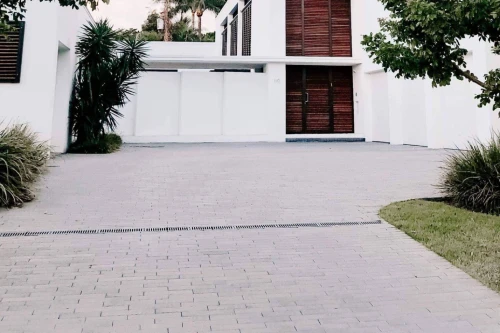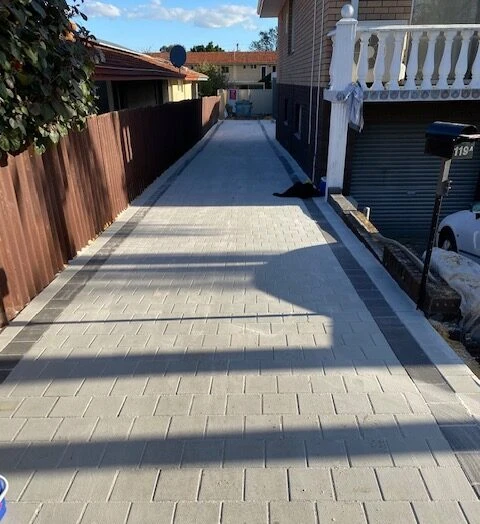 Paving Repairs in Perth: What You Need to Know
So, just in case you aren't too familiar with what paving contractors do, they serve to address paving repairs, which can include anything that involves the construction of "paved" surfaces. What are some types of paved surfaces?
Driveways
Walkways or pathways
Roads
Sidewalks
Concrete floors
Airport runways
Outdoor spaces in a residential or commercial property
Private existing residence, renovations extentions and additions,
new Housing complexes town houses and unit developments
Paving providers can specialise in residential, commercial or industrial properties, and depending on their skill level, they can execute projects that may have larger scopes and more intensive tools or equipment. Intricate paver designs can require a fine artist readily available to support
As an example, Amedeo Properties Pty Ltd primarily focuses on Strata Homes and residential spaces, because we understand how important a functional and beautiful outdoor space is to people. Whilst it is possible we encounter challenges with a heavily detailed project, the more general type of paving jobs are our forte – because we make it even better.
As a residential paving contractor, we'll be sure to take care of meeting the homeowners association, if necessary, and secure all necessary permits to proceed. Providing a quotation or estimate for the project is an automatic part of our process, as well, which we'll break down into finer details, as we want all our clients to know how the project is developing.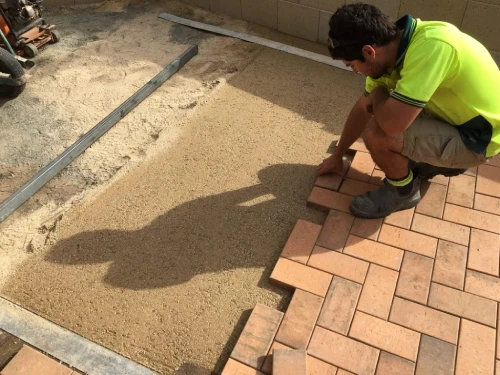 For any questions or inquiries, send us a message today.