Office Cleaning Services in Perth
There's no need to disrupt your life with chores and property maintenance. With Amedeo Properties, you get to enjoy the convenience that house cleaners in Perth can provide.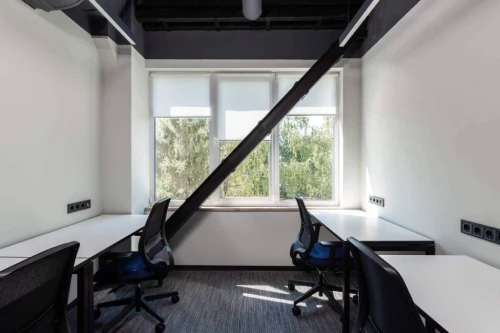 What is an Office Cleaning Service in Perth?
As a Perth cleaning company, Amedeo Properties Pty Ltd is committed to providing its clients with the full suite of property maintenance and cleaning services. Our office cleaning services provide convenience at cost-effective rates for various clients and commercial establishment owners. Offices are required to be always in tiptop shape, and the health and safety of a business's employees are the most essential.
Amedeo Properties understands this demand for high-quality sanitation and cleanliness, which is why we guarantee that our partners are of industry-standard. During these trying times, for instance, require everyone to be concerned about the people around them. Getting sick can impact your bottom-line sooner than later, so it always pays to be ahead of any potential risk.
Our office cleaning services in Perth involves a meticulous process of going through equipment, furniture, fixtures, the walls, floors, ceilings and carpet – you name it, and we're brushing, wiping and cleaning it.
When your office is strong and healthy, your workforce improves and office morale is uplifted. Customers and clients witness this glorious synergy and business goes well. However, when someone feels sick and a virus starts spreading, the complete opposite will likely occur. Avoid this unfortunate outcome by keeping your office clean and sanitised.
With just a quick gander at your office building floors, it shouldn't take long to notice how sparkly clean a professionally cleaned office is – this is a reflection of your business. A clean and healthy working environment can never be a bad thing.
The Benefits of Cleaning Services in Perth
Equipped with the necessary skills and training, while using the latest tools and equipment, our partner staff provides cleaning applications that meet the highest standards. Through Amedeo Properties Pty Ltd, we'll communicate with the office cleaners and guarantee that you'll be delighted with the results. If your presence is necessary, we'll work around and offer zero to nearly no disruption. That might even be better – you can evaluate the work that we do and provide feedback so we can do better next time, right?
So, if you're looking for professional office cleaning services in Perth, know that Amedeo Properties provides you with peace of mind. With us, your office space is thoroughly and methodically cleaned by reliable and trustworthy cleaners. Backed by organisational and operational policies and reinforced by insurances, rest assured that your office space remains the way it was, albeit much cleaner than it had been, the following workday. Here are the office cleaning services that we cover:
Office floor vacuuming
Toilet and bathroom cleaning and sanitising
Computer room or server room cleaning
Kitchen and pantry washing and cleaning
Rubbish collection and disposal
Cleaning and sanitation of reception, lobby and receiving areas
Dusting, sweeping, mopping dirty floors
Cleaning of fridge, oven, and other food storage bins
Hard floor washing and cleaning
Carpet cleaning, stain removals, deodorising
Indeed, there's a lot to go through, but with Amedeo Properties, you have a trusted office cleaning contractor readily available to keep your office at its best shape.
Contact us today
for professional office cleaning services that provide you the best value for your hard-earned money.